The Incredible SIRIUS Processing 2
Producing a high quality surface, replacing machining and solvent process!
Rough part, irregular shape and interior polishing of workpiece process and surface adjustment are possible
Removal of welding and cutting marks on cold forging, metal molds, some of plastic or electrical discharge machining dies, press punch, nozzle die (and its channel), injection molding machine (screw, cylinder, runner), medical instruments (drill, blade), Stainless Steel-ware and tube, ceramic others.
Polishing - Final finishing on die. SIRIUS can reduce time and cost on polishing. Finishing quality is high and uniform throughout.
Processing Sample
Processing on narrow channel
(Object of the process) SIRIUS process is applied using the airflow, to remove micro-burrs to reduce the flow resistance within the channel.

---
Polishing of a metal mold
(Object of the process) Polishing of interior of the metal mold having internal steps.

---
Micro-cutting of the surface for a quality surface finish
Improvements on surface roughness before and after filming for coating, facial adjustment, sliding,mold releasability, fuel cell separator points and catalyst settings, dressing of diamond blade, removal of thin film in particular parts (Partial control of thin film resistance)
Improvement on coating film performance with facial adjustment for various pre-coating process and removal of droplets after coating achieved.
Processing Sample
Removal of deposited film/0.1μm
(Object of the process)Removal of unnecessary deposit of the film to create the quality surface originally sought for.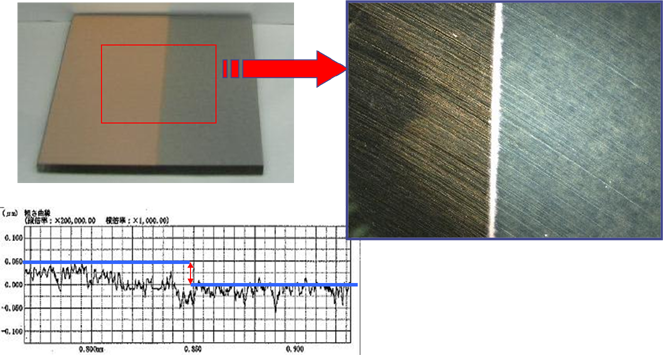 [Before] [After]
Grade difference 0.1μm (approx.)
Before: Cu layer(0.1μm)/Ni layer(2μm)
After: Ni layer(2μm remaining)
---
Welding mark removal from Stainless Steel mirror plate
(Object of the process)
Environment friendly processing to replace the chemical processing
Processing on spotsor internal part not reachable with hands
Prevention for the point of residual foreign matter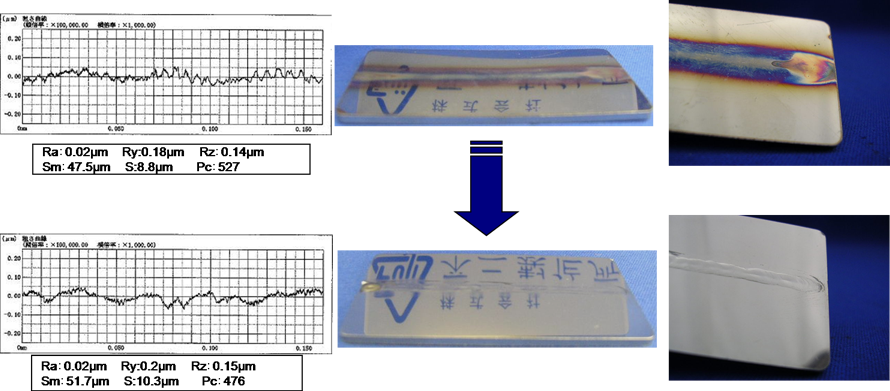 ---
Roughening of elastic material, removal of extraneous matter
Roughening of rubber, adjustment of reflection, removal of seal.
---
< Unlimited possibility of SIRIUS process! >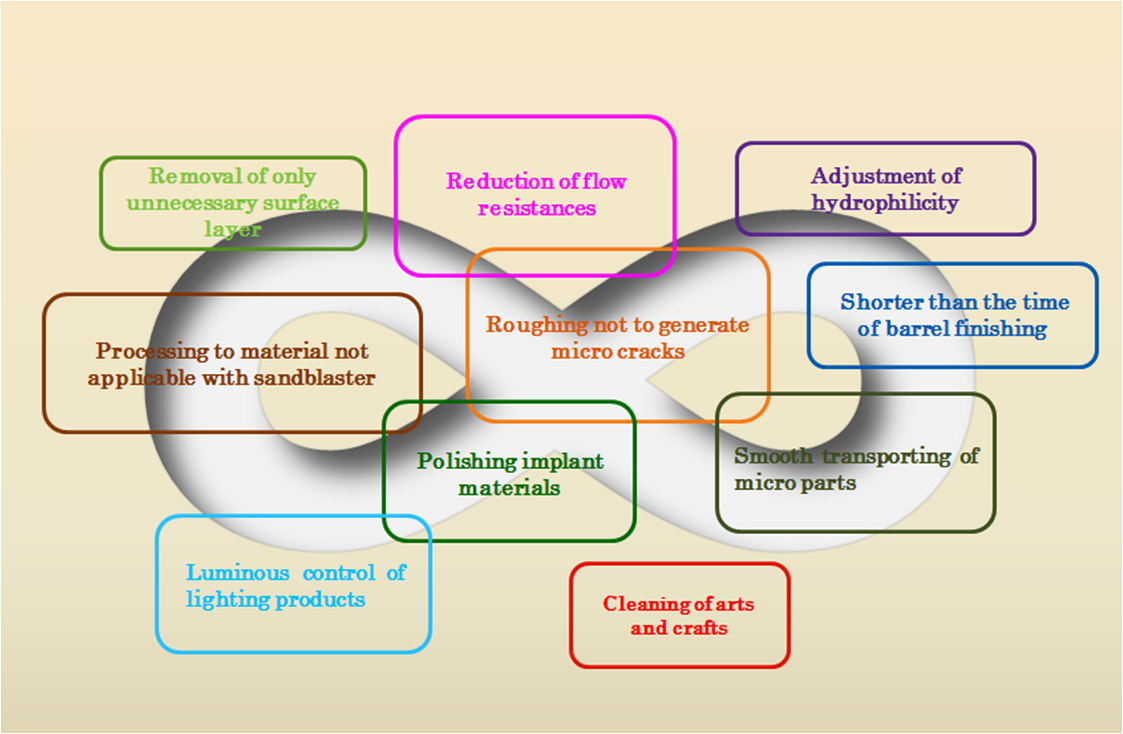 ---
Contact us
All inquiries are being accepted by e-mails.Please feel free to contact us.
Contact us
---