Cleaning, Pearskin Finish
Cleaning
With high speed spray of abrasive from the sandblast gun, foreign matter is removed. An apt abrasive is selected to match the use and the material. Some abrasives allow for removal of foreign substances without making any scratches on the surface of the material. The application is used in various ways including recycling of various parts. There are no residuals in dry ice and sodium blast; the applications are ideal for cleaning the lines of semiconductor and food processing plants.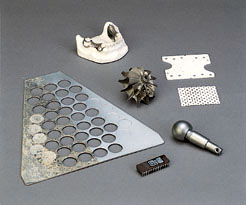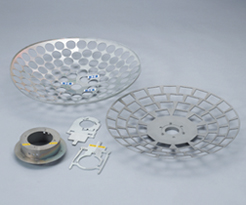 Process Examples
| | |
| --- | --- |
| Cleaning(Recycling) | Vacuum deposition jig(Coated dome,various parts within pelger ware proof plate),Spatter parts,CVD machine fixture parts,pump,engine,paint fixture, food transporting parts,packing plate |
| Removal of molding sand | Lost wax, shell mold core, oil pressure valve body,golf head |
| Removal of paint | Airplane body,automobile, vessel, rolling stock |
| Removal of scale | Welding scale,heat treatment,temper color,tank interior |
| Metal mold | Rubber and tire mold, lead frame mold, Styrofoam mold, die cast |
| Concrete | Concrete formwork cleaning |
Abrasive in used:
Fuji Landum(A,WAaC),Steel bead, glass bead,polyplus, walnuts,peach,dry ice,sodium, Sirius.
Pear Skin Finish.
Finishing of the surface like a pear skin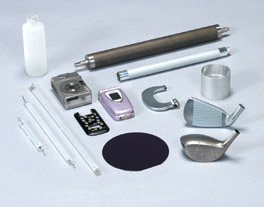 Nashiji, a unique Japanese pattern and expression has been commonly used in our daily life for some 1,000 years. PNEUMA BLASTER uses the modern technology to reproduce this pattern on the surface of various products. Generation of numerous spots with blasting is one of the ways of creating the semi glossy surface of a pear skin. Functionally, the treatment improves the oil retention, preventing a glare and slipping and hides scratches. It is also possible to make the surface more sliding with application of Pear skin finish.
Application Example
| | |
| --- | --- |
| Aesthetic Pear Skin Finish | Camera body/watch case,band/eye ware frame/cell phone body/cosmetic bottle/aluminum wheel/various resin products/alumite aluminum parts/audio products/etc. |
| Pear Skin to improve the function | Pave stone/heat pipe/power cable related products/magnetic roll/paper forwarding roll/golf club: iron/injector/etc. |
Abrasive in used:
Ceramic beads/Fuji Landum(A,WA)/glass beads/etc.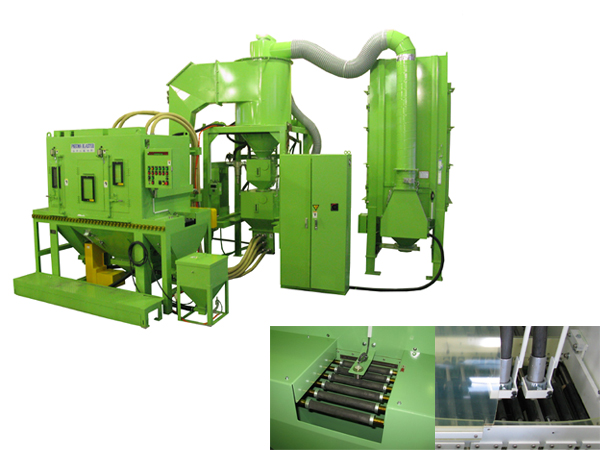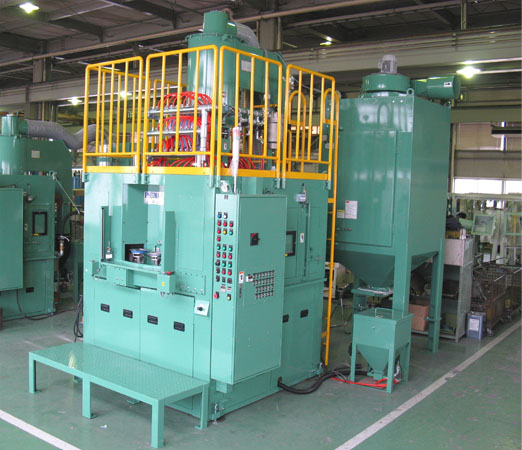 ---
Contact us
All inquiries are being accepted by e-mails.Please feel free to contact us.
Contact us
---